Testimonials
See what our guests have to say
What our Guests have to say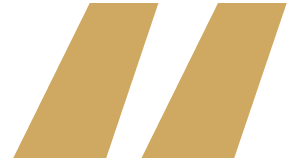 On behalf of St. Michaels College Enniskillen I would like to thank the whole staff of the Westenra for a brilliant night that ran very smoothly. I would like to thank Nora and Ciaran especially, since the first time we met I knew this was the hotel for us, the 3 locations in one is just amazing and breaks up the night perfectly.
The standards I seen from this hotel were outstanding, from the fantastic food to the transport to the nightclub, it was all exceptionally well run. When I was working with Nora and Ciaran it felt like my every wish was their command, nothing was ever too big or small to approach them about.
An all round fantastic location, with brilliant staff and a keen interest in making your night special. I would once again like to thank the Westenra Arms Hotel for a fantastic night and making our night less stressful and very enjoyable and would recommend you for any formal/debs.
Much appreciated,
Niall Treacy
St. Michaels College Enniskillen
Hi Nora, Alice Mc Connell here from St. Comhghall's Lisnaskea.
On behalf of all who attended the formal this year I would like to thank you, Ciarán and the Hotel for the amazing service we received. Everyone is so appreciative and had a brilliant night.
We were provided with a consistent high standard of service throughout the whole night. We were made feel welcome and there was a warm atmosphere from all staff present, a feeling that they enjoyed being there and getting involved in the night.
I personally had an unforgettable night, one that I will be happy to look back on as my last formal in many years to come. You provided us with the best of the best in which we are extremely thankful for.
Once again many, many thanks for the great effort you all put into making the night a good one. It did not go unnoticed and I will make sure to recommend the Westenra to anyone looking to book further events in the future.
Many thanks,
Alice Mc Connell
"Hi. All.
We the parents of the groom would like to take this opportunity on behalf of ourselves & our guests to thank you all both management & staff for making  our stay such a pleasant experience. Your staff who were so pleasant and helpful to us at all times pls. pass on our thanks to them, also your excellent food & entertainment we will have no problem in recommending your hotel in the future.
PJ O Leary"